Country Sets with Extras - Group 2
Shield
There are 2 versions of this pin.
This version has " © 1991 WC'94 TM "
under the logo in the upper right corner.
This version has no Copyright statement.
Shield with the Copyright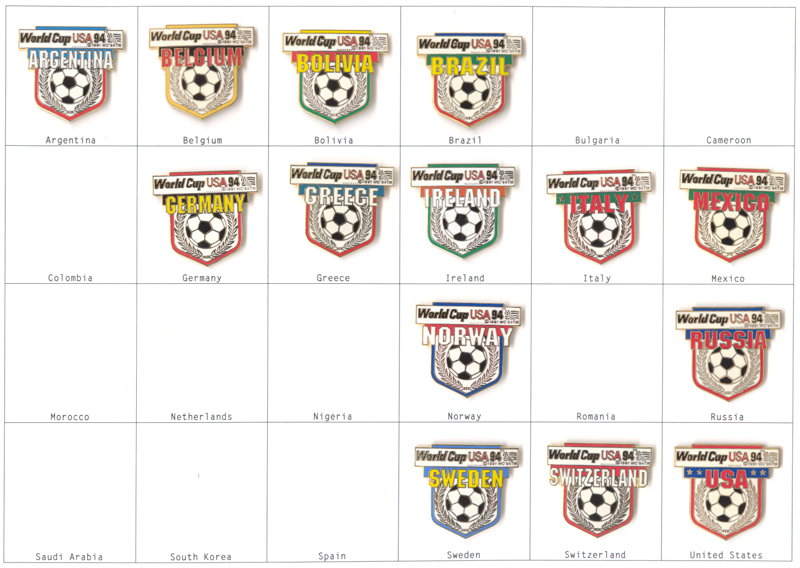 Shield without the Copyright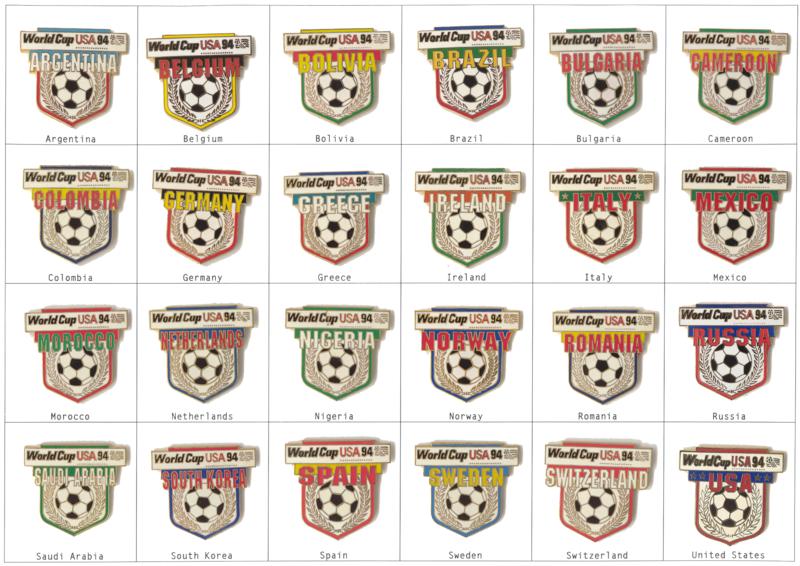 Countries Did Not Qualify + The Pingry School

Women • USA-94 • ATL-96 • FIFA • USSF
This is not a commercial site. Nothing on this site is for sale.